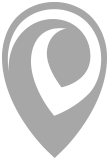 Video Consultations
Register for a free Zoom Video Consultation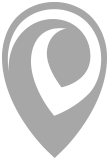 Amazing
£1,300 Saving
With Invisalign Braces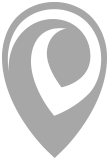 Comprehensive, specialist private dental care.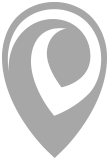 Dental Implants
Complete peace of mind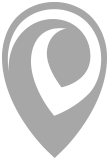 Cosmetic Dentistry
Creating beautiful smiles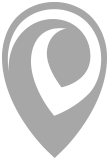 Endodontics
Eliminate pain and save natural teeth
Coronavirus (COVID-19) UPDATE - 01/06
Dear Valued Patients,
Firstly, we would like to thank you all for your continued patience over the last few months. We are pleased to announce that we re-opened on Monday 8th June.
Whilst are doors have been shut we have been working diligently to enhance our facility and procedures to provide the safe and exceptional care our patients should be accustomed to.
We will be seeing patients in order of assessed priority to ensure a safe return to work. Those patients requiring urgent treatment being first followed by routine examinations and hygienist appointments. We had a number of patients contact us during the lockdown. If you were one of them, please be assured that we will be in touch soon.
Things will be very different – the additional PPE, the even more meticulous disinfection procedures. You may not be able to see our smiles behind all that PPE, but we will be just the same, ready to care for you but ensuring that you are going to be safe.
Please take a look at our 'Latest News' for an idea of some of the measures we will be implementing.
Very Best Wishes,
Raj, Amit and all the team
Your Private Hemel Hempstead Dentist
If you're looking for a caring, trusted and experienced private dentist in Hemel Hempstead near you with a fantastic range of treatments, our 5* rated state-of-the-art clinic can help.
Highly experienced dentists
Benefit from our highly experienced team who are passionate about finding exactly the right solutions to suit each individual patient.
Our team of experts includes principal dentist and specialist prosthodontist, Dr. Amit Duggal (GDC No: 79708). Amit has over 19 years dentistry experience and has a special interest in oral and cosmetic surgery and helping treat nervous patients. 
We take the time to listen to your hopes and concerns, working with you to create a care plan that helps you enjoy great oral health and a beautiful smile for years to come.
Why choose us?
When you visit Landmark Dental you can have complete peace of mind that you and your family are in the very best hands.
We invest in the latest technologies and our highly-trained clinicians are committed to maintaining an excellent level of knowledge so we can deliver an extensive range of treatments right here in our comfortable, relaxed practice.
This website can only give you a flavour of our practice. Once you have met our warm, welcoming team, seen the state-of-the-art facilitates and experienced the high level of care we offer, you will understand why we are different from other dentists you may have visited in the past.
Why not give us a call or pop in for a chat with our team to find out just how we could transform your experience of visiting the dentist?
We look forward to getting to know you.