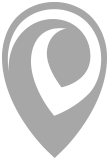 Facial Aesthetics
Look younger, feel fantastic
Facial Aesthetics in Hemel Hempstead
Sunshine, stress, smoking, genetics – there are a huge variety of factors that can affect the way we look, but thanks to developments in facial aesthetics technology, you no longer have to settle for an appearance you are unhappy with.
Alongside our outstanding Cosmetic Dentistry treatments that create beautiful smiles, our non-surgical dermal fillers and wrinkle reduction treatments offer wonderful solutions for areas of the face you may feel dissatisfied with, boosting your confidence and self-esteem.
Our experienced, understanding team are committed to creating a calm, welcoming environment where you can feel comfortable explaining exactly where you would like to smooth fine lines or plump the skin to help you feel your very best.
Find out more about our facial aesthetics treatments by using the menu, or speak to our friendly team today to book a consultation and begin your journey towards a more youthful appearance.