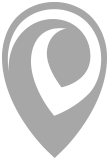 Invisalign Braces
Clear, comfortable and removable
Invisalign in Hemel Hempstead, Hertfordshire
If you're looking for affordable, expert and highly effective Invisalign treatment in Hemel Hempstead, Hertfordshire, our specialist orthodontist can help.
We are proud to have our specialist orthodontist Dr. Rohini Babber (GDC No:103978) who has over 13 years experience in successfully straightening the teeth for patients across Hertfordshire.
Our patients tell us all the time that they would love to have a straighter smile, but are worried about how it will look socially and at work.
It's great when we can show them the incredibly subtle and discreet teeth straightening treatments we can offer here at our Hemel Hempstead dental practice.
Why choose Invisalign?
The Invisalign system is the most advanced clear aligner system in the world and has helped transform the smiles of over 7.5 million people worldwide, including 1.8 million teens. 
It is now one of our most popular and successful teeth straightening treatments that we offer.
Patients are often amazed to learn that many people who have undergone this treatment report that colleagues, friends and sometimes even family can't even tell they are receiving orthodontic treatment.
Using clear, custom-made trays, Invisalign gently moves the teeth into the desired position, creating the smile you have always wanted. By moulding each tray to exactly fit your mouth, this transparent straightening system fits snugly over the teeth, barely detectable by others, even when having a face-to-face conversation.
Many patients also really like the fact that the trays are removable, so although we recommend they are worn for the majority of the time, they can be taken out for eating, cleaning and important events.
Meet our Invisalign Expert
Our specialist orthodontist Dr Babber has over 6 years Invisalign experience and is also a member of The British Orthodontic Society, The European Orthodontic Society and the British Lingual Society.
Dr Babber will always create a bespoke treatment plan for every patient and aims to achieve flawless results with expert precision.
Patient care is hugely important to Rohini and she prides herself on being friendly and easy to talk to. She wants her patients to feel free to raise any concerns and aims to provide a relaxed, comfortable treatment experience.
Whats included in your Invisalign treatment
If you are considering the Invisalign system to straighten your teeth, the first step is a FREE consultation with one of our Invisalign specialists.
They will take the time to fully examine your teeth and mouth, answer your questions and discuss your desired end results. They can then help you decide whether Invisalign is the right route for you.
Our dentists will take impressions of your teeth from which your aligners will be custom made using advanced 3-D computer imaging technology.
Using this technology, your entire treatment and individual tooth movements will be planned and you will be able to visualise your treatment from start to finish, through animated visuals to see what your smile will look like when treatment is complete.
A series of BPA-free clear plastic trays are then custom-made for you that will gradually move your teeth in to the desired position. Each set of clear aligners is worn day and night for 3 weeks, removing them only to eat, drink, brush, and floss. As treatment progresses, you will notice the teeth gradually move to their final straightened position as you replace the aligners.
You will visit your dentist once every 6-8 weeks to ensure that your treatment is progressing as planned and to collect the next set of aligners.
How much does Invisalign cost in Hemel Hempstead?
We have ensured our Invisalign treatment cost is extremely competitive compared to other Hemel Hempstead and Hertfordshire dentists.
To help make this treatment more affordable, we also offer 0% interest free finance and other flexible payment options.
Our Invisalign fees can be found here.
Booking your Invisalign appointment
Invisalign could be the ideal solution to give you the smile you have always wanted.
To find out more about Invisalign or make an appointment, please call our friendly team on 01442 269 826.
For further contact details please see our get in touch page.
Invisalign Reviews from Google My Business
"I have been visiting the team at Landmark Dental for the last 6 months - they are experts in improving smiles. Historically I have never felt comfortable at the dentist, but the team at Landmark are great at patient care and making you feel at ease. Your in safe hands, in particular, Brenda and Rohini are a dream team.

I have almost finished my Invisalign treatment,and the results are incredible. I have never 'smiled for the camera' - but now my pearly whites are back in line I've had a real confidence boost. On my first visit I was told 'we won't stop until you're happy with your smile' - which is proving true."



"I have only good things to say about the team at the Landmark Dental practice in Apsley. Particularly Amit, Brenda, Kerry and Pam they are all so professional, helpful and friendly and bizarrely make going to the dentist a pleasure.
I have always hated my overcrowded and crooked teeth and numerous other dentists over the years had told me that it would not be possible to straighten them without having healthy teeth removed or filed away. Following a consultation with Amit I was pleased, but maybe a little doubtful when he suggested they could be straightened in about 14 weeks without any extractions by using Invisalign invisible aligners.
Amit explained in detail exactly how the treatment would work and then sent me a treatment plan showing week by week how my teeth would straighten. It did actually take a little longer than anticipated, but one tooth was being a little stubborn in straightening, but thankfully it was worth waiting for! I can honestly say I am so pleased with my new smile and how straight me teeth are.
Thank you Amit"

Book your free Invisalign consultation today