Slide Two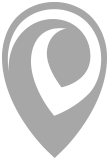 Patient Reviews
We're so proud of all the wonderful feedback we receive
Patient Reviews for Landmark Dental in Hemel Hempstead
We all feel incredibly lucky to be able to work in an industry where we can have a real impact on the quality of people's lives.
It's a privilege when our patients trust us with their own dental health and that of their family, and give us the opportunity to help them have a smile they are proud to show off, and the confidence to enjoy all their favourite food and drink.
We're so proud of all the wonderful feedback we receive from our patients. Our thanks to all those that take the time to let us know when we're getting it right.
You can take a look and some of these kind testimonials we have received below. 
If you're interested in becoming a patient at Landmark Dental, please give us a call or pop in for a chat.
More Patient Testimonials