Slide Two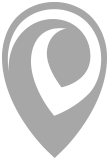 Patient Referrals
We're happy to accept dentist & self referrals
Dental Referrals in Hemel Hempstead
At Landmark Dental, we're happy to accept dental referrals from individuals and from dentists.
Our friendly, experienced team are proud to offer leading treatments usings the latest technology, tools and techniques that deliver excellent results.
Our extensive range of treatments, including dental implants, endodontics, periodontics and orthodontics for adults and children are all delivered at our relaxed, comfortable Hemel Hempstead dental practice.
If you would like to find out more about referring a patient, or referring yourself, to Landmark Dental, please get in touch to discuss your requirements, or complete the contact form below.