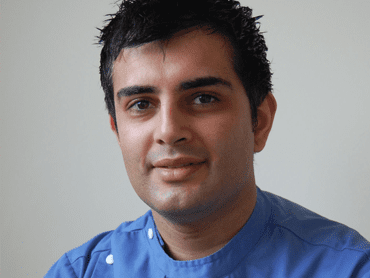 Amit Duggal
Prosthodontist, Implant Surgeon
Amit qualified from St. Barts and The Royal London Hospital in 2001. He completed Senior House Officer posts in Restorative Dentistry and in Oral and Maxillofacial Surgery. Amit completed an extensive four-year Masters Degree at Kings College London, to gain the title of Specialist in Prosthodontics in 2010, during which time he continued to work in private dental practice. He has been trained in the planning and provision of dental implants by Consultants and Professors who excel in this field.
He has a special interest in Prosthodontics including Cosmetic Dentistry, Oral surgery and dealing with anxious patients. He also is extremely active in patient education.
Outside dentistry he enjoys spending time with his wife and 2 children, enjoying different cultures and is active in football and tennis.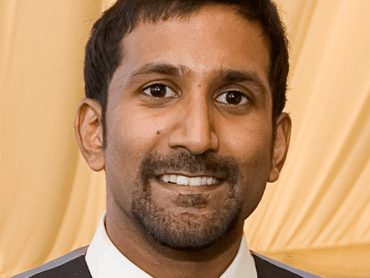 Rajeevan Mahendran
Dentist with a Special Interest in Endodontics
Raj, as he likes to be called, graduated from the Royal London Hospital in 2001 after which he worked as a Senior House Officer in Oral and Maxillofacial Surgery at Barts and The Royal London Hospital. Following this he found himself back in general dental practice.
He has completed a Masters degree in Endodontic Practice at Queen Mary University of London. He enjoys all aspects of general dentistry and in particular Endodontic treatment and is an active member of the British Endodontic Society, regularly keeping up to date with developments in Endodontics. During his MSc, his research projects focused on the use of Cone Beam Computed Tomography in Endodontics and also the management of patients with persistent dentoalveolar pain, and is currently working on publishing his research in scientific journals.
He is also passionate about teaching, being a trainer to Foundation Dentists over the last ten years.
In his personal time, he enjoys spending time with his wife and 2 children and is a keen runner having completed the London marathon.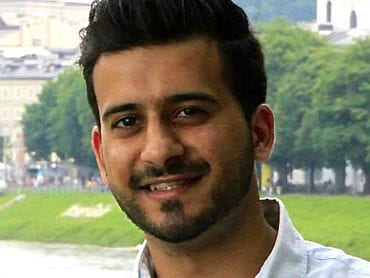 Dr Balpreet (Bal) Sambhi
Dentist
Bal qualified from St. Bartholomew's and the Royal London School of Medicine and Dentistry with Honours and Distinction in parts 2,3 and 5. He completed his foundation training with the London Deanery and worked in a dental practice situated in South East London treating both adults and children.
Bal was then selected to work as a Senior House Officer in Restorative Dentistry at the Royal London Dental Hospital for a year. This position allowed him to work alongside consultants and specialists to diagnose, treatment plan and treat challenging cases referred into hospital. In addition, he gained extensive experience in the fields of Oral Surgery and Intravenous (IV) Sedation. Whilst working, he managed to obtain his Diploma of Membership of the Faculty of Dental Surgeons (Royal College of Surgeons, Edinburgh).
Bal takes great pride in his communication with patients and helping anxious patients feel at ease with his caring approach. He enjoys all aspects of Dentistry and keeping up to date with the latest developments by attending various courses, both national and abroad. In his free time he enjoys travelling, being outdoors and learning to master his photography skills.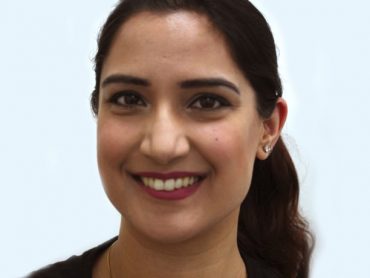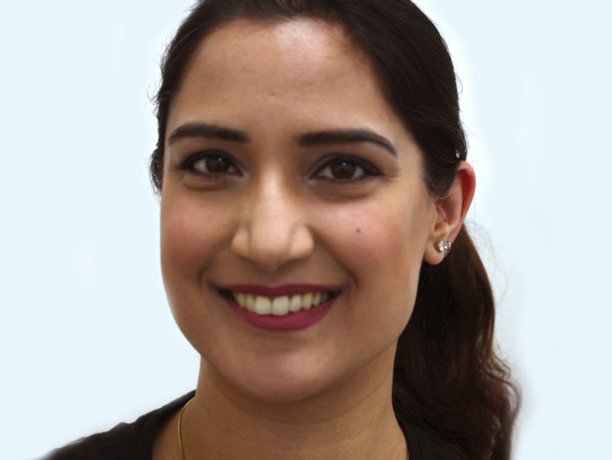 Dr Rohini Baber
Orthodontist
Rohini carried out her dental and orthodontic training at Kings College London. She gained her Masters in Orthodontics with Merit in 2013, followed by membership onto the specialist register.
She has also worked in general practice, in Restorative dentistry and Oral and Maxillofacial surgery.
She is involved in regular teaching and discussion groups on orthodontics for general dentists. She loves changing people's smiles for the better.
Outside of work she loves pottery, travelling and spending time with her family.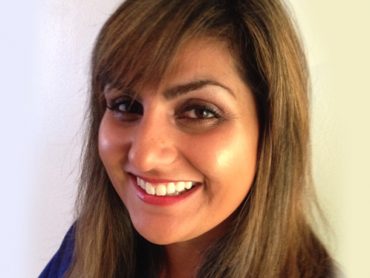 Dr Navidah Chaudhary Munday
Periodontist
Nav graduated from the University of Sheffield in 2004 before completing a year of vocational training in the Community Dental services (CDS). She went on to work in general practice for NHS and private patients.
She then pursued further post-graduate training and experience in periodontology completing a MClinDent in Periodontology as well as obtaining accreditation by the European Federation of Periodontology (EFP) at the Eastman Dental Hospital, London.
She was successful in passing the specialist entry exams at the Royal College of Surgeons of Edinburgh, enabling her to become recognised as a specialist periodontist in the U.K.
She is a member of the British Society of Periodontology and also holds a position as a locum consultant in Periodontology at Guy's and St Thomas's hospital where she treats patients and is involved in undergraduate and postgraduate teaching.
Her international group research looking at the influence and associations of cytokines (IL-6) in periodontal patients has been published in the Journal of Clinical Oral Investigations and the PLoS One peer reviewed journal.
Currently, she works in central London and the home counties.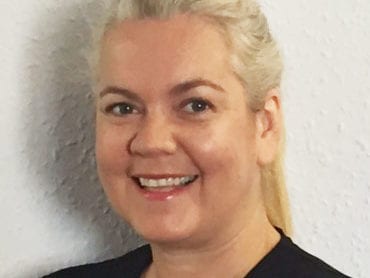 Teresa Keown
Dental Hygienist
Teresa qualified from Birmingham School of Dental Hygiene in 2001.
With 25 years of experience, she is passionate about working closely with patients in a gentle and caring manner to achieve their long term oral health goals.
Between juggling commitments to her husband, two daughters and two Korat cats, she loves to cook and travel.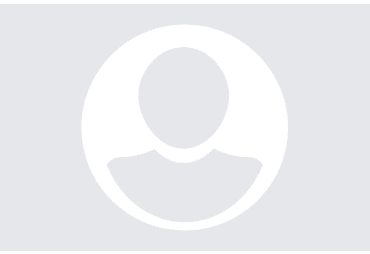 Jodie Chaplin
Dental Hygienist
Jodie qualified from St Bartholomew's and The Royal London School of Medicine and Dentistry in 2012. Her clinical approach is based on being passionate about patient education and prevention of dental disease as well as providing pain-free dentistry.
In her spare time she enjoys reading, watching films, spending time with her family and being a mum.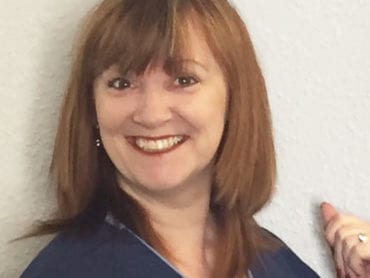 Pam Jordan
Practice Manager
Pam is a GDC registered dental nurse and has been working in various roles in dental practices for the past 36 years. She also took her National Certificate for Dental Nurses exam in November 1982.
Pam joined our practice in October 2014 as Practice Manager and is a valuable addition to our growing team. She has exceptional organisation and communication skills, which ensure a smooth day-to-day running of the practice.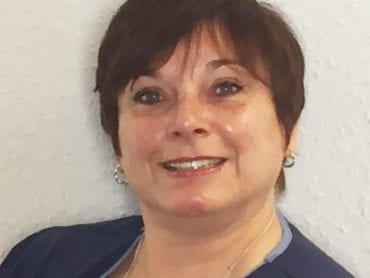 Brenda Turner
Dental Nurse
Brenda is a GDC registered dental nurse and has been working as a dental nurse in various practices since 1987. She also took her National Certificate for Dental Nurses exam in November 2002 as well as completed the SAAD Dental Nurses National Course in Conscious Sedation in 2003.
Brenda has been an invaluable member of the team since 2001 and has gained experience in all fields of dentistry including dental implants, periodontal surgery, prosthetics and endodontics. She is responsible for the smooth running of the surgery & co-ordination of our patients for their treatments, her rapport & sympathetic ear has turned some of our patients into friends. Brenda is an all round multi-tasker and can deal with all enquiries efficiently.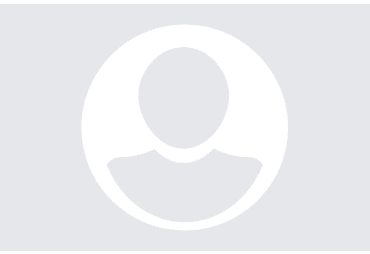 Kerry Mitchell
Dental Nurse
Kerry is a GDC registered and highly experienced dental nurse. She has a good all round knowledge of general dentistry and is supportive of patients of all ages. In her spare time she loves spending time with her family and her dog "Cosmo".