Slide Two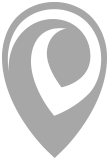 Advanced Dentistry
Restore your smile & confidence
Advanced Dentistry in Hemel Hempstead
Even with the best oral hygiene routines and regular check ups, many people need more advanced dental treatments at some point in their lives.
We understand that if the time comes where you need additional support to look after your teeth, mouth and gums, you want to be able to receive treatment in a familiar, comfortable environment, from experienced clinicians you know and trust.
You will find an extensive range of advanced dental treatments here at our Hemel Hempstead practice. From dental implants and All on 4 to help restore a beautiful smile, to bone grafting that supports these proceedures, you'll find it all under one roof.
We can also offer specialist support in endodontics (root canal treatments) and periodontics (gum disease) so you can have complete peace of mind that if any problems arise, we can quickly begin treatment to help you feel more comfortable and boost your confidence.
Get in touch with the Landmark Dental team to find out more or to book an appointment.