Slide Two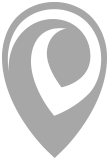 Advanced Dentistry
Restore your smile & confidence
Periodontics in Hemel Hempstead
If an individual is experiencing problems with the tissues surrounding the teeth, such as painful or bleeding gums, they can receive excellent advice and treatment as a patient at Landmark Dental. Our specialist Navidah is experienced in all areas of periodontics, which is the prevention, diagnosis and treatment of periodontal disease, also known as gum disease.
We have now come to learn that there are many risk factors associated with periodontal disease, but that it is also linked to many other diseases of the body, including osteoporosis, diabetes, Alzheimer's disease, stroke and cardiovascular disease
We understand that it can be an uncomfortable, distressing experience when you have problems with your gums, but our caring team work hard to put your mind at ease and give you the peace of mind that you're in the very best hands.
Our relaxed, friendly Hemel Hempstead practice has been designed to ensure we can deliver any treatments in one convenient location, from familiar faces you trust. We can also offer dental hygiene support, to help prevent problems in the future.
If you have any concerns about the health of your gums, speak to our team today to book an appointment, or click below to find out more about the support and treatments available.
Technical information
Swollen, bleeding gums are often the early signs of periodontal (gum) disease. This means that your gums are infected with bacteria, which if left untreated, could spread throughout your mouth, affecting the gums' ability to keep teeth in place and strong. In time, it could mean teeth are lost, or have to be extracted.
Our periodontal treatments are designed to identify, prevent and minimise the effects of gum disease, to help patients enjoy a healthy mouth for years to come. Our dental hygiene team can work closely with you to deliver regular deep cleans to remove plaque, and help you understand the best techniques for cleaning your teeth at home, to help you minimise the risk of infection.
If a patient begins to experience the early signs of gum disease, speaking to your dentist as soon as possible is essential, as early treatment is the most effective. The earliest stage of periodontal disease is known as gingivitis, which can progress on to the more severe periodontitis if left untreated, where the teeth can start to loosen.
Your specialist dentist will work closely with you to build an individual care and treatment plan for periodontal disease, based on your individual requirements. We understand that gum disease doesn't only mean you haven't been cleaning your teeth properly, as research shows that many other factors can put some individuals more at risk, so please don't be embarrassed to talk to us if you have any concerns.