Slide Two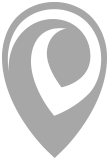 Dental Implants
Restore your smile & confidence
Dental Implants in Hemel Hempstead
If you're looking for long-lasting, affordable and natural looking dental implants near you in Hemel Hempstead, our highly rated specialist dentist can help. 
We understand that losing a tooth can be an upsetting experience that affects the confidence of many patients. However, at Landmark Dental, you can have complete peace of mind. You will enjoy a calm, comfortable environment and access leading treatments from our experienced specialist implant surgeon Amit Duggal.
Ready to transform your smile with dental implants?
How much is dental implant treatment in Hertfordshire?
To help keep the cost of this treatment as affordable as possible, we have ensured our prices are extremely competitive compared to other dentists in and around Hemel Hempstead.
| Treatment | Cost |
| --- | --- |
| | |
| | |
| Implant (including crown) | |
| | |
| | |
Our latest dental implant review on Google
"I went to Landmark for 2 dental implants which are now fitted and all done. I have been very happy with the service, Amit and his team are so kind and friendly, they put me at ease with every visit. Amit explained everything to me in as much detail as I wanted so I felt in very safe and gentle hands.
During the procedures he calmly explained what he was doing and told me what i was likely to feel as he went. I honestly could not have chosen a better practice to come to for my implants and would not hesitate to go back in future. Highly recommend
"
Meet our highly skilled specialist implant surgeon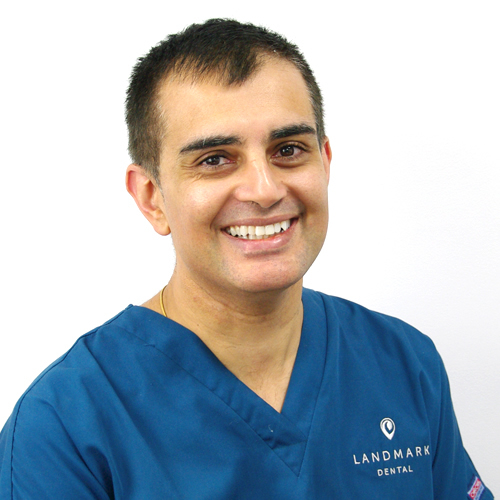 Prosthodontist, Implant Surgeon
Amit qualified from St. Barts and The Royal London Hospital in 2001.
He has over 19 years of dentistry experience and a special interest in Prosthodontics including cosmetic dentistry, oral surgery and dealing with anxious patients. He also is extremely active in patient education.
Why choose dental implants?
Dental implants are a fantastic solution for patients who wish to replace a missing tooth or several teeth. They look and feel incredibly natural, and many patients tell us that after undergoing dental implant treatment, they forget they had even lost teeth in the first place.
Replacing missing teeth is not only crucial for your confidence in your appearance and ability to enjoy your favourite foods, but it also helps to support the rest of your teeth and prevent the jaw bone from shrinking.
When a patient has missing teeth, it is not uncommon to see movement and sometimes weakening of the other teeth. Dental implants are a great way to ensure all your teeth and your jaw bone stays firm and in place.
Are dental implants suitable for me?
If you looking for "dental implants near me" from an experienced dentist and you're interested to find out if a dental implant is a suitable treatment for you, our experienced specialist dentist Amit Duggal will perform a full assessment to recommend the most appropriate course of action.
This includes deciding whether a bone graft may be necessary before or at the same time as the implant treatment.
Using our in-house CBCT scanner, we can accurately assess your jaw bone without you having to travel to London for these scans. Your dentist will also discuss the procedure with you and answer any questions you may have, as well as give you plenty of time to decide if this is the right treatment for you.
If you want to find out more about our Dental Implant treatments or book an appointment, don't hesitate to contact us on 01442 269 826 or get in touch.
Dental implant procedure: step-by-step
A dental implant involves attaching a custom made false tooth or teeth to an artificial root implanted into the jaw.
Our expert implant surgeon will begin by gently administering a local anaesthetic to ensure you are entirely comfortable and then insert a metal 'root' where the tooth is missing. If a patient requires the replacement of multiple teeth in an arch, they may be suitable for our 'All on 4' treatment, where four implants are placed in the mouth.
There must be a suitable amount of bone in the part of the jaw where the implant is inserted. For patients who do not have the level of bone tissue required to support a dental implant, we can also offer bone grafting at our Hemel Hempstead practice.
Once the implant has healed, the metal root will be firmly secured in the bone. This creates the incredibly solid, natural feel of the new tooth. A new false tooth (or several teeth, known as a bridge, in some cases) will then be securely attached to the healed implant.
The false teeth are individually made for you in terms of shape and size and are colour matched to the surrounding teeth. Once the treatment is complete, you will be able to talk, smile and enjoy your favourite foods with confidence once more.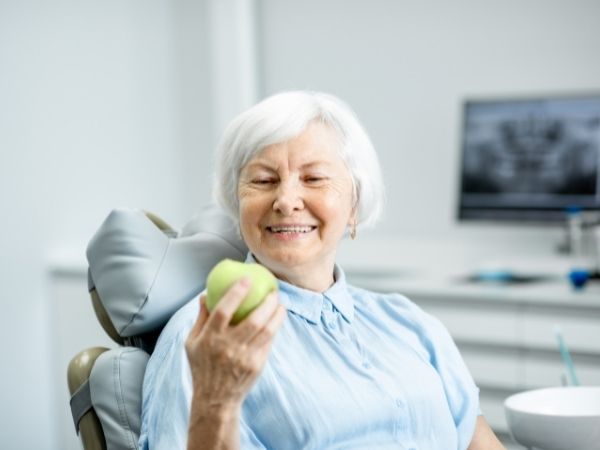 Our 5-star reviews on Google
"I moved to this practise earlier this year as they were also treating my Mum and she only had good things to say about them. Now to be honest part of me wondered if that was just because she was a high spending client (getting implants) but having had a few appointments myself I can tell you that this surgery is without a doubt, the best dental surgery ever."



Liz Jazayeri
Dental implant patient

"I have been a patient of Landmark for a number of years and have had positive experiences in all respects. I have previously been a very nervous dental patient however with Landmark this is no longer an issue due to their chair-side manner which is incredibly friendly and relaxing. As a result, my nervousness has disappeared.
Due to various reasons, I recently decided to have some implant surgery albeit I was very apprehensive about what I thought was a very invasive procedure ! I needn't have worried I can honestly say the whole procedure from start to finish was pain free and carried out to the highest professional standards.
I have on occasion seen different dentists within the practice and they all provide the same professional and highest quality of service. All staff I have found to be very friendly and reassuring.
I wouldn't go anywhere else!"



Mark Halloran
Implant surgery patient

Ready for your dental implant treatment?
Send a dental implant enquiry