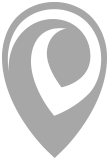 Cosmetic Dentistry
Creating beautiful smiles
Teeth Whitening in Hemel Hempstead
If you are looking for affordable yet effective teeth whitening in Hemel Hempstead and Hertfordshire, then Landmark Dental can help.
Teeth whitening is now one of our most popular and successful treatments and our whitening team includes our highly-skilled principal dentist and specialist prosthodontist, Dr. Amit Duggal (GDC No: 79708). Amit has over 19 years dentistry experience and has a special interest in oral and cosmetic surgery and helping treat nervous patients.
When we talk to our patients to discuss the future of their dental health and wishes for their mouth, one of the most common reasons people feel dissatisfied with their smile is the colour of their teeth.
The teeth whitening treatment we offer at our Hemel Hempstead practice is an ideal solution for those who wish to remove staining and gently lighten the natural colour of their teeth. Although it is not a permanent solution, you will see a lasting whitening and enjoy a brighter smile for considerable period of time.
Many people have heard horror stories about the problems experienced by individuals who have attempted teeth whitening at home using kits bought on the high street or online. By choosing to whiten your teeth at a dental practice, you can have complete peace of mind that you are using a safe, reliable treatment specially chosen by our experienced clinicians.
Teeth whitening prices
We have ensured our teeth whitening services are extremely competitive compared to other dentists in Hemel Hempstead and Hertfordshire. To see our latest prices please see our fees page.
If you are considering teeth whitening please give us a call on 01442 269 826, or get in touch to make an appointment to discuss the process with one of our dentists. We will then fully assess your suitability, making recommendations and answering any questions you have so you can make a balanced, informed decision about the right route for you.