Slide Three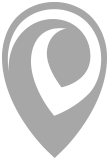 Orthodontics
Straighten your crooked smile
Orthodontics for Children in Hemel Hempstead
At Landmark Dental, we understand that they way you look can have a significant impact on the self esteem of children and teenagers. If they feel embarrassed about their smile, they may be reluctant to socialise or smile for photographs. Crooked or crowded teeth can also be more difficult to keep clean, leading to more problems in the future.
Orthodontic treatment for children or teenagers is a great way to address any concerns you or your child has about protruding or misaligned teeth, as well as correcting any problems that have arisen with their bite as their adult teeth have matured.
In April 2006, the government introduced a new arrangement for National Health Service dental treatment. All orthodontic practices in England with a contract to provide NHS treatment must comply with new criteria which is designed to prioritise treatment to those with the greatest need.
This criteria is based on the Index of Orthodontic Treatment Need (IOTN). Each patient is scored in regard to their need for orthodontic treatment and those who achieve a certain score are eligible. This arrangement also dictates the number of patients an orthodontic practice can treat under the NHS per year. Each practice has allocated funding which restricts the number of patients a practice can treat at any one time.
Unfortunately, this has led to treatment waiting lists. Here at Landmark, we have introduced an independent fee structure for affordable orthodontic treatment for those patients that DO NOT qualify for NHS treatment. An early consultation with our team of orthodontists will set your child up for life when it comes to their oral health. This appointment doesn't necessarily mean your child needs to start treatment right away, or indeed that your child needs treatment at all, but it's a valuable opportunity for us to be able to assess their orthodontic needs and allow us to be proactive in the planning of any treatment.
We can usually start to consider teeth straightening treatments for children from around 12 years old, but this does depend on the development of their adult teeth, face and jaw. Our friendly specialist orthodontist Rohini will take a gentle, relaxed approach to examining their teeth and mouth, and take the time answer any questions you or your child may have, as well as discussing ideas for the end result.
If you would like to find out more, or to book a consultation for your child, please get in touch with the team.