Slide Two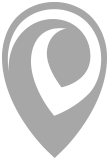 Dental emergencies
24 hr emergency dental care
Emergency Dentist Hemel Hempstead
If you're looking for a trusted, highly rated 'emergency dentist near me', our friendly and modern dental clinic in Hemel Hempstead can help.
We offer same-day appointments and out-of-hours service to patients to patients from Hemel Hempstead, St Albans, Harpenden, Watford, Kings Langley, Hatfield, Luton, Felden, Chesham, Bovingdon and the surrounding areas of Hertfordshire.
When you or a loved one experience a dental emergency, we know it can be a frightening and sometimes painful experience. Whether you've sustained an injury that has broken or dislodged a tooth, developed severe toothache, or encountered swelling, bleeding, or any other urgent dental concern, immediate attention is paramount.
At Landmark Dental, we prioritise your well-being and are committed to providing prompt and effective care when you need it the most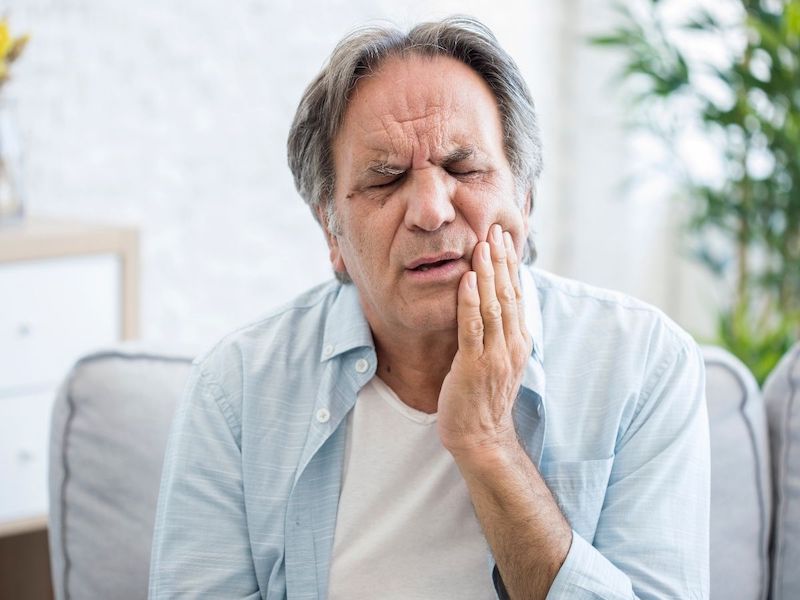 Why choose our emergency dentist:
Need a 24 hr 'emergency dentist near me'?
Emergency during opening hours
Our friendly and expert dental team will do everything possible to minimise your discomfort and get you an emergency appointment as soon as possible.
As a first step, please try to stay calm and call our reception to speak to a friendly member of staff who will check if we can book you for a same-day appointment.
We will always do our best to make sure you can see our same day dentist if you ring during working hours. However, if your emergency occurs when our practice is closed, please call, and the answerphone will provide details of our out-of-hours service.
You should only go to A&E in serious circumstances, such as severe pain, heavy bleeding, or if you have other injuries to the face, mouth or teeth. If our practice is not open, and you're not sure if you should go to A&E, you can call the NHS on 111 as they will be able to advise you.
Landmark Dental opening times
Are you looking online for an "emergency dentist near me" to relieve unbearable toothache? We've got you covered here at Landmark Dental. Please see our opening times and don't hesitate to get in touch to book your emergency appointment as soon as possible.
What we promise during your emergency visit
When you contact Landmark Dental regarding your dental emergency, we promise that :
you will be treated the same way that we would want to be treated – with respect, compassion and dignity
we will quickly try and diagnose the problem and then discuss the best treatment options available
once we have agreed on the treatment, we will look to use our expertise to stop your pain as quickly as possible
For more details and directions, please do not hesitate to get in touch.
Meet our extremely talented and experienced emergency dentist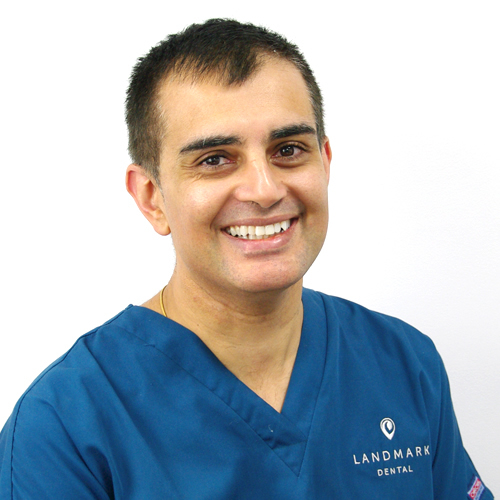 Our highly skilled emergency dentistry team includes the principal dentist and specialist prosthodontist, Dr Amit Duggal who has over 19 years of dentistry experience and a particular interest in oral and cosmetic surgery and helping treat nervous patients.
All our dentists are registered with the General Dental Council (GDC). Our clinic is monitored and regulated by the Care Quality Commission (CQC), so you can be confident that you're in safe, expert hands here at Landmark Dental.
Emergency Dentist Hemel Hempstead - Our 5* Reviews on Google
Patient #1: Enjoys going to the dentist now
"Absolutely superb dentists and can't recommend Raj and the whole team highly enough. Having had a bad experience with previous dentists, Raj and his team have completely restored my faith – as well as my smile!
I actually enjoy going to the dentist now, and wouldn't hesitate to recommend them, especially if you are a nervous or anxious patient. Extremely friendly and professional at the same time, perfect!"

Patient #2: Felt reassured and confident during her treatment with us
"Last year I had an emergency appointment with Raj as my own dentist was unable to see me as they had closed due to Covid.
I made contact with Landmark Dental in Hemel..Raj, who is the dentist went out of his way to look after me and get rid of the pain and treat the tooth. He made himself available to me during extremely difficult Covid times. He was amazing.
Today I went back to see him and his team again as I, unfortunately, had to have a tooth extracted. I can tell you I was not looking forward to it!
Raj and his assistant were fantastic! Reassuring me and giving me confidence and not rushing me through the process. This experience was completely different to one I had received from a Harley St Dentist a few years back..which left me very unnerved.
Raj was patient with me and again very reassuring. I felt no pain and the tooth was out. I wouldn't hesitate to visit Raj and his team again. I have complete confidence and respect in them. Such nice people too!

Book your emergency dental treatment today
Send a dental emergency enquiry