Slide Two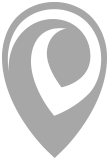 Nervous Patient?
We help beat your dental fears
Nervous Patients & Sedation in Hemel Hempstead
If you're looking for a trusted and highly experienced dentist in Hertfordshire who can put nervous patients at ease and offers sedation, our modern clinic in Hemel Hempstead can help.
Our highly-skilled sedation team include principal dentist and specialist prosthodontist, Dr. Amit Duggal (GDC No: 79708). Amit has over 19 years dentistry experience, with a particular focus on oral surgery, cosmetic surgery and helping treat nervous patients.

All our dentists, hygienists and nurses are registered with the General Dental Council (GDC) and our clinic is regulated and regularly monitored by the Care Quality Commission (CQC), so you can be confident in receiving premium quality dental services and care at our clinic.
Whether you have developed a fear of the dentist following a bad experience, or it is a situation you have just never felt comfortable in, we know that for some patients, a visit to the dentist can be a worrying, stressful time.
If you are nervous about seeing the dentist, please let us know, either when you book your appointment or when you come into the practice. Every member of our experienced team is understanding and sympathetic to your situation, and we're all committed to helping you to feel relaxed and supported so you can receive the treatment you need.
It may be that we can arrange for you to have a chat with a clinician away from the dentist's chair at first, or we can ensure that any consultation or treatment goes at a pace you're comfortable with, allowing you to stop and take a break when necessary.
Some patients also find they prefer to be accompanied by a friend or family member, or that it helps to have everything explained in detail with plenty of time to ask questions up front.
We will work with you to help you discover the best solution for you. We can also offer safe, gentle sedation to help you undergo treatment while still conscious, but in an incredibly relaxed state, with little memory of the process once the procedure is complete.
Don't suffer in silence, endure toothache or spend years hiding your smile because you're too apprehensive to visit the dentist. Let the team at our Hemel Hempstead dental practice help you move towards a better dental experience – get in touch to find out more.
Nervous Patient Review from Google My Business
"Having had a bad experience at a previous dentist practice, I can honestly say the Landmark Dental practice in Apsley are very professional with a caring nature.
I am a nervous patient, but the Landmark dentist practice put you at ease. Any treatment needed is explained. All staff are very pleasant & caring."