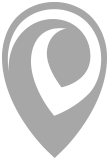 Cosmetic Dentistry
Creating beautiful smiles
Cosmetic Dentist in Hemel Hempstead
If you're looking for a highly experienced and expert cosmetic dentist in Hemel Hempstead that offers a fantastic range of affordable treatments then we can help.
Why choose Landmark Dental as your cosmetic dentist?
Our team of cosmetic experts includes principal dentist and specialist prosthodontist, Dr. Amit Duggal (GDC No: 79708). Amit has over 19 years dentistry experience and has a special interest in oral and cosmetic surgery and helping treat nervous patients.
We're passionate about delivering a relaxed, friendly and comfortable patient experience at our refurbished Hemel Hempstead dental clinic. We also love having the chance to use our expertise to make a real impact on our patients lives.
Our Cosmetic Dentistry treatments give us the chance to give patients the beautiful smiles they have always wanted.
Our friendly, experienced team take the time to assess your suitability, make recommendations, answer your questions and listen to your ideas. We've invested in the very latest training and technology to ensure you get only the very best results.
Our cosmetic treatments
Teeth Whitening
It's wonderful to see how confidence and self-esteem can improve when patients get the smile they have always wanted. We offer gentle, effective teeth whitening for those who are looking for a brighter, whiter smile.
Dental Veneers
Patients who are uncomfortable with their smile due to the alignment of their teeth, gaps, chips or their colour could chose our dental veneers treatment to boost their confidence with a wonderful new look.
How much do the treatments cost?
We have ensured our cosmetic dental treatments remain among the most competitive in Hemel Hempstead and Hertfordshire.
To help make our treatments more accessible, we are able to offer 0% interest free credit for up to 12 months.
To see our latest prices, special offers and finance options please see our fees page.
Booking your cosmetic treatment
If you're ready to begin your journey towards a more confident smile or have any questions, please call our friendly team on 01442 269 826.
For further contact details please see our Get in Touch page