Slide Two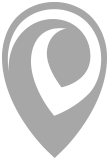 Advanced Dentistry
Restore your smile & confidence
All on 4 Implants in Hemel Hempstead
At Landmark Dental, we're proud to offer the very latest dental treatments to help our patients enjoy great oral health, and to ensure they can smile, talk and eat their favourite foods with confidence. For those who have lost several teeth in a row, or even a complete arch, dental implants could offer the perfect solution, in the form of our All on 4 treatment.
Dental implants involve the insertion of a metal root into the jaw bone, on to which a custom-made false tooth is fitted. This secure solution restores the smile, is strong enough so eat even the crunchiest food, and helps to maintain the strength of the remaining teeth, preventing loss of the jaw bone.
The All on 4 treatment takes this amazing technology a step further, by allowing our experienced team to replace an entire arch of teeth, giving you a complete new set of upper or lower teeth, or even both if necessary. For some patients, this treatment could even be completed in just one day, known as 'same day teeth'.
Whether you have lost teeth due to illness or infection, lifestyle or genetic factors, speak to the team to find out how our friendly, caring clinicians can help you restore your smile, allowing you to live life to the full.
Technical information
For a dental implant treatment, a single artificial metal root (the implant) is inserted into the jaw, onto which a false tooth or several joined teeth (known as a bridge) are firmly fixed.
The All on 4 treatment works slightly differently, in that four implants are placed into the arch at equal distances. This could be done for just the bottom row of teeth, or top row, or both. These implants then fuse to the bone, creating the strong base for the new false teeth.
The new teeth will be custom made for you, in terms of colour, size and shape, and they can be made to match any remaining teeth in colour so the new teeth look completely natural. The entire arch is made joined together, so they are fixed to the four healed implants as one.
If you are considering our All on 4 treatment, your dentist will take the time to fully examine your teeth and mouth, and answer any questions you may have. They may also recommend you receive a bone graft to ensure your new implants are properly supported.
At all times your dentist will ensure you are relaxed and comfortable, using local anaesthetic and even gentle sedation to help you feel completely at ease. Once the treatment is complete, you can enjoy a wonderful, natural-looking new smile and the confidence to indulge in all your favourite foods once more.
Take a look at the All on 4 System