Slide Three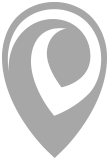 Orthodontics
Straighten your crooked smile
Fixed Ceramic Braces in Hemel Hempstead
Modern developments in dentistry mean that so many areas are constantly improving and evolving. When it comes to orthodontics treatment, gone are the days when the only way to straighten your smile was a large metal appliance fixed to the teeth. Today, new materials and techniques can achieve excellent results but in a much more subtle way.
Our fixed ceramic braces are an excellent way for patients of all ages to align their teeth and create the smile they have always wanted. The ceramic brackets are of a similar colour to the teeth they are attached to, and it is possible to use tooth-colour wires to blend the brace in even more.
Over time, the fixed ceramic brace will move and align teeth into the correct position. Straighter teeth are also easier to clean, so once treatment is complete you will find it much easier to maintain excellent oral health.
If you're considering straightening your teeth, but not sure which of our orthodontic treatments is right for you, get in touch with our friendly team to book an appointment. Our experienced specialist orthodontist will be able to fully assess your teeth and mouth in order to make a recommendation that suits you, as well as answering any questions you may have.
Technical information
When patients decide to go ahead with fixed ceramic braces at our Hemel Hempstead dental practice, they can relax safe in the knowledge that they are in the very best hands. Our specialist orthodontist will begin by carefully and securely attaching individual ceramic brackets to the front of each tooth on the arch to be straightened (this could be the top teeth, bottom teeth or both).
The ceramic brackets will be either clear or white. A thin wire is then used to connect each bracket, which is usually a light metal or tooth coloured, again designed to blend into the teeth. Finally, the wire is attached to the brackets using small elastic bands, known as ligatures, which are usually the same colour as the brackets too.
This system is designed to apply gradual pressure to the teeth over time, moving them into the desired position. You will need to return to your dentist every 6 – 10 weeks so your progress can be checked and the wires adjusted as necessary. The total treatment time is usually around 18- 24 months, but this varies between patients and your dentist will discuss your individual timescale.
As the brace is attached to your teeth it is essential that you maintain the very best levels of oral hygiene, to ensure there is no long-term marking or damage to the teeth. Therefore we recommend regular dental hygiene treatments, where you can also learn the best ways to care for your teeth and brace at home, as well as the foods you should look to avoid while undergoing treatment, which could get caught in or damage your brace.