Slide Two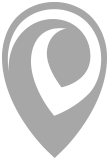 Nervous Patient?
We help beat your dental fears
General Dentistry in Hemel Hempstead
If you're looking for a top rated private dentist providing affordable general dentistry near you in Hemel Hempstead, you've come to the right place.
Our general dentistry treatments include our check ups, and dental hygiene appointments, as well as Airflow Stain Removal and our Fresh Breath Clinic.
Nervous patients can also find a gentle, sympathetic welcome at our Hemel Hempstead practice, as we believe that everyone should be able to receive the treatments they need to live life to the full with the confidence to show off their smile.
For those who have experienced a dental emergency, either personally or for a child or loved one, we can offer support with our emergency care guide and same-day appointments, where possible.
If you would like to find out more about our General Dentistry treatments, or to book an appointment, please get in touch with our team.