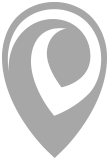 Patient Reviews
We're so proud of all the wonderful feedback we receive
Patient Reviews for Landmark Dental in Hemel Hempstead
We all feel incredibly lucky to be able to work in an industry where we can have a real impact on the quality of people's lives.
It's a privilege when our patients trust us with their own dental health and that of their family, and give us the opportunity to help them have a smile they are proud to show off, and the confidence to enjoy all their favourite food and drink.
We're so proud of all the wonderful feedback we receive from our patients. Our thanks to all those that take the time to let us know when we're getting it right.
You can take a look and some of these kind testimonials we have received below. 
If you're interested in becoming a patient at Landmark Dental, please give us a call or pop in for a chat.
More Patient Testimonials
I recently had extensive cosmetic treatment on my upper front teeth including caps and veneers. I was treated wonderfully from start to finish with real professional and friendly care and attention to detail. I am extremely pleased with the result and the smile and confidence it has given me. I am so glad I had the treatment which was virtually pain free. I wouldn't hesitate in recommending Landmark and their wonderful dentists and staff. Allan.
I recently needed two fillings and Amit expertly filled them in the best pain free dentistry I've ever experienced
Amit was very professional, good at answering my questions and putting my mind at ease, thank you!
I had a complex procedure over several visits. Amit always explained each procedure….he really put me at ease….the end result has been far better than I expected. You don't realise how good it feels being able to smile naturally when you have been hiding it for years
I just wanted to provide some feedback in respect of a root canal treatment that I had carried out by Raj. I have never been a good dental patient following an incident 20 years ago. 
Raj has completely changed this for me, and I'm extremely grateful to him for this.  He is so friendly and understanding. He thoroughly explained what the process would be, checked throughout the injections and the actual treatment that I was fine and okay, explained what had been done and talked me through what had been done, and demonstrated this through the x-rays.
Ten out of ten.  An absolute asset to your team.
Having been with Raj now in excess of eight years we are so thankful for the great care and advice he has always given us throughout this time.
Raj's calm and reassuring manner has helped us greatly both in terms of treatment but also long term advice. 
A big thank you from both of us for being such a great dentist for whom we had no hesitation in recommending him to others.
Raj is a Master of his Profession. My dentist referred me to him for a particularly complex root canal procedure he felt unable to undertake himself.
I was given an honest assessment by Raj followed by exemplary treatment and care which was 100% successful. He has the most reassuring, communicative and caring manner.
I just knew from the outset I was in a safe pair of hands and could completely relax.