Slide Three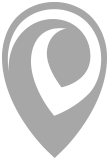 Orthodontics
Straighten your crooked smile
Orthodontics for Adults in Hemel Hempstead
It's a common misconception that teeth straightening treatments are only available for those under 18. In fact, orthodontic treatment for adults is becoming increasingly popular, thanks to advances in treatments that mean it can now be an incredibly subtle, discreet process.
Many adults feel that they would be uncomfortable publicly revealing that they are undergoing orthodontic treatment to their work colleagues or friends. The beauty of modern straightening treatments such as Invisalign and our lingual braces mean that people often report that others aren't even aware they are receiving treatment.
For example, the Invisalign treatment uses custom-made clear trays that sit over your teeth, gently moving them into position. They are completely transparent, so very hard for others to detect, even during a face to face conversation, and can be removed for eating or important occasions.
Alternatively, you may consider our lingual braces, that sits behind the teeth and use wires and brackets to straighten the teeth, out of sight while still working hard to align your smile.
Our specialist orthodontist Rohini will take the time to fully examine your mouth, discuss your requirements and answer your questions. We will then be able to make recommendations about the most suitable treatment options for you, allowing you to choose the right treatment options for you.
If you're interested to find out more about how our orthodontic treatments could boost your confidence and help you have the smile you have always wanted, get in touch with our friendly team today to book an appointment.